C-Section: How to Avoid, Prepare for and
Recover from Your Cesarean
C-sections are on the rise – over 30% nationally, and over 40% at major hospitals, so the odds are high that you will be faced with that possibility.
Whether you are planning on a vaginal birth or a cesarean – this book explains (with Insider Secrets and personal stories) – how to avoid an unnecessary c-section, be properly prepared for an elective, scheduled or emergency cesarean, and how to speed your recovery so you can enjoy bonding with your baby.
Author Mark Zakowski, M.D., an Obstetric Anesthesiologist, has personally helped more than 24,000 women give birth. From his unique perspective and extensive experience, he shares medical, holistic, and human insights gained from the wonderful women he has taken care of. You can have the most current information about a c-section available through Amazon.com in formats for Kindle, Nook and other e-book readers.
Here are what women and medical professionals are saying:
"This book is so great! I couldn't stop reading it. When I was done, I felt like I was totally prepared for whatever could happen at the hospital- and so much more relaxed! I've never had a csection, so the possibility was scary before I read this book!" ~ Momof4
"Great tips and stories. I wish all my patients would read this (Dr. Mark's) book." ~ Michael Tahery, MD, OB GYN and Urogynecologist
"This book saved me a lot of time, risk and money! My first doctor told me I would have to undergo caesarean section. It was my second child and my first one was normal so I was kind of apprehensive – not to mention that it costs a lot of money. So I chanced by the book C-Section and read about how sometimes c-section procedures are unnecessarily done. So I decided to get a second opinion and guess what? The doctor said I could opt for vaginal delivery. Now I'm waiting for my due date. The book was still helpful even if I won't be going through C-section after all. I have also referred it to my friends." ~ Cristina Hernandez
"Truly outstanding is the only way to describe this work by an incredibly empathetic and experienced leader in the field of Ob Anesthesiology. Dr. Zakowski's warmth and sincere desire to help the mothers in his care are what make this book remarkable. This book should be required reading for all pregnant women." ~ Matt Kim, MD, OB GYN and Maternal Fetall Medicine specialist
"Wow. First pregnancy and c-section at that! I was so mortified I kept asking my doctor all of these petty questions from what I should eat to how I would be able to ready my body. That was when my doctor, who was head of the obstetrics department of the hospital, told me to get a copy of Dr. Mark Zakowski's C-Section. I read it together with my baby books and I learned so much. I just gave birth a couple of weeks ago and I'm having an easy recovery. Most importantly, my baby is healthy and I am able to care for him because of my faster recuperation." ~ Kelly Marshall
"As an experienced perinatal nurse and mother of four, I found Dr. Mark's C-Section by far the most honest look at the c-section experience I've come across. To be armed with the information contained in this book should spare any woman the fear and anxiety of entering the unknown world of the hospital and make her feel prepared, confident and above all safe!" ~ Naomi Drucker, RN Labor and Delivery, and Doula
Don't wait! Click here to get your copy to help you have more peace of mind in the event a cesarean is needed to ensure a happy mom, a healthy baby, and a safe delivery.
The Safe Baby System
I'm Dr. Mark Zakowski. I have personally assisted over 24,000 women in giving birth. I've been Chief of Obstetric Anesthesiology for over 21 years at nationally recognized hospitals in New York City and Los Angeles. I've has been in charge of over 115,000 deliveries, giving me unique and valuable insights on how to best ensure a happy mom, a healthy baby, and a safe delivery.
I was inspired to write The Safe Baby System, a 300 page book, after listening to thousands of women (and men) just like you voice their concerns during labor, in spite of having gone to prenatal classes and having read pregnancy books.
Here is just a sample of what you will find in my new book due out soon.
Pregnancy Myths are dispelled, such as:
You have no control over the outcome
Lamaze® is all you need
Once you've delivered, the danger is over
The Safe Baby System will guide you in overcoming your fears, and give you the confidence to take responsibility and control of your own birth process.  It provides many simple ways to help ensure a successful delivery for both mom and baby, including:
How to select the best doctor for you
How to assure the hospital you deliver at has the emergency resources you and your baby need
Practical things you can do throughout your pregnancy to help avoid a premature birth
I'm looking forward to helping you to have a safe, healthy pregnancy and delivery!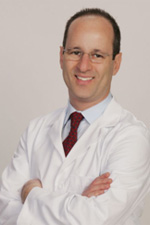 Mark Zakowski, M.D.
The Safe Baby System