About The Safe Baby System
Dr. Mark Zakowski has personally assisted over 24,000 women in giving birth. He has been Chief of Obstetric Anesthesiology for over 21 years at nationally recognized hospitals in New York City and Los Angeles. Dr. Zakowski has been in charge of over 115,000 deliveries, giving him unique and valuable insights on how to best ensure a happy mom, a healthy baby, and a safe delivery.
Dr. Zakowksi developed the "Safe Baby System" based on his extensive experience and knowledge of what worked and what didn't in bringing about positive birth experiences.  As an expert witness in many medical malpractice cases, Dr. Zakowski unfortunately has also seen patterns of what can easily go wrong. Consequently, he has been working to improve patient safety and outcomes especially for new mothers and babies for nearly two decades.
The Safe Baby System is due out soon.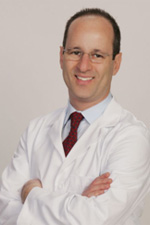 Meet Dr. Mark Zakowski
Dr. Zakowski has served on various departmental and hospital quality improvement committees for over 21 years, and well as the Board of Directors for the national Society of Obstetric Anesthesia and Perinatology and the California Society of Anesthesiologists.  He has published nearly 30 technical papers on anesthesiology and pregnancy and 38 abstracts related to birthing and anesthesiology.  He has also has authored chapters in major Obstetric Anesthesia textbooks and been cited or provided additional material in a number of professional books related to postoperative care, critical care, and anesthesiology. He has been an invited reviewer for several scientific journals.
Dr. Zakowski has been an invited lecturer both nationally and internationally on a wide range of subjects, including:
Cardiac Disease in Pregnancy
Neurologic Complications of OB Anesthesia
Decision Making In High Risk Obstetric Patients: Twin, Breech, and Diabetes in Pregnancy
"What's New In Obstetric Anesthesia"
Anesthesia in Pregnancy
and more than a dozen other related topics.
Dr. Zakowski received a B.S. with distinction in Biology from Stanford University and an M.D. from Albert Einstein College of Medicine. He has served as Assistant Professor, Dept. of Anesthesiology at New York University Medical Center.  He currently serves as Adjunct Professor at a major and nationally prominent medical center in Los Angeles.
Dr. Zakowski lives in Los Angeles with his wife, two teenage daughters and golden retriever Harry.