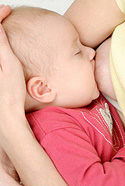 Congratulations on your precious newborn bundle! The time has come for you and your partner to embark on all the joys and trials of parenthood. You'll soon be faced with all sorts of decisions, and one of the first decisions you must make as a new mother is will you breastfeed or bottle-feed your baby?
There are plenty of advantages to breastfeeding. Breast milk is simply overflowing with nutrients and antibodies designed specifically for your baby. And it isn't just your baby that benefits you'll experience some nice perks as well. Women who breastfeed are apt to lose weight more quickly than those who don't, and your uterus will shrink at a faster rate because of the extra oxytocin that's released into your system while your baby is suckling.
Lactation specialists are a great resource should you decide to breastfeed; most hospitals either have one in-house or can give you a referral. Lactation specialists will provide you with a healthy helping of education and support, and they'll answer all your questions – they can even help determine the optimal breastfeeding position based on your specific breast shape and nipple size.
Taking good care of your nipples when breastfeeding is particularly important. One secret to preventing painfully cracked nipples is to wash your nipples with warm water (but never soap) after each feeding. You might also try a lanolin ointment or Vitamin E oil to keep your nipples moist. And remember to empty your breasts regularly to ward off the bacteria that cause uncomfortable infections like mastitis.
If the thought of mastitis and cracked nipples makes you ill, or if you're uncomfortable with the idea of breastfeeding for some other reason, you may decide against it. The choice is entirely yours. If you conclude that breastfeeding isn't right for you, you'll still need to take special care of your breasts after giving birth as they may become engorged with milk. Ice packs can work wonders.
Many women who opt not to breastfeed are worried that this will be detrimental to the growth of their newborn baby. There's good news most "formula" milk on the market today has a balance of proteins, fats, carbohydrates, vitamins, and minerals that could compete with even the healthiest breast milk. You can even find soy substitutes. Just make sure the formula you pick has plenty of DHA, a type of fish oil that's good for brain and eye development.
Whether you choose to breastfeed or bottle-feed, remember that feeding your child is a form of social interaction. Always hold your baby in your arms and use the time to bond with one another. Invite your spouse or partner to join in, too. As a result, the whole family will look forward to these moments.  Feeding your baby shouldn't be a chore – it's a perfect time to lavish love on your infant and enjoy this new life you've brought into the world.
If you have any pregnancy or birthing questions, feel free to email me.
I look forward to helping you Quiet the Fears of Pregnancy and help you have a healthy pregnancy and delivery of your baby.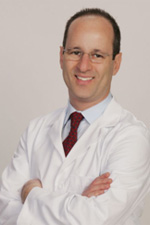 Mark Zakowski, M.D.
The Safe Baby System