Many pregnant women are wary of drugs when it comes time to give birth, choosing instead to remain totally awake and cognizant during every stage of their delivery. But this doesn't mean they want to feel pain – they just want a more natural way to deal with it. If this describes you, you'll be happy to know that natural remedies for pain relief, like homeopathic therapies and alternatives to conventional drugs and anesthesia, are on the rise and thriving now more than ever.
For starters, signing up for a Lamaze, Bradley, or other prenatal education class is a great idea. Simple breathing exercises can make a huge difference when it comes time to give birth. Make sure your partner goes with you for both physical and emotional support.
Acupuncture can also be valuable to you during labor. The idea behind acupuncture is to stimulate the energy channels of the body by inserting tiny needles into specific points in the skin. It isn't for everyone, but many women who've used it during labor swear by it. The theory of acupressure says that small amounts of pressure applied to specific pressure points can radically reduce your pain, and even help the body adapt to the natural rhythms of labor.
Hypnobirthing is another natural remedy that's becoming popular in recent years. If you choose to work with an accredited hypnotherapist, you'll be encouraged to overcome pain by achieving a greater degree of mental focus and concentrating carefully on your thoughts and feelings during labor. Hypnobirthing basically boils down to figuring out how to make your mind and body ignore pain. If you can approach labor with confidence and optimism, the pain will be much more manageable.
Alternative forms of pain relief can also be paired with traditional drugs – for example, learning how to breathe correctly will always be helpful, whether you go the natural route or not. And there are many additional opportunities available to you beyond acupuncture and hypnobirthing. If you're interested in learning more about other homeopathic approaches to giving birth, talk to your doctor, midwife, or doula (labor coach).
If you have any pregnancy or birthing questions, feel free to email me.
I look forward to helping you Quiet the Fears of Pregnancy and help you have a healthy pregnancy and delivery of your baby.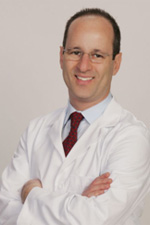 Mark Zakowski, M.D.
The Safe Baby System