Help Avoid the Dangers of Giving Birth to a Premature Baby
Hi! I'm Dr. Mark Zakowski. If you want to learn the medical secrets to having a happy, healthy and safe delivery, you've come to the right place…
I'm here to help you navigate through the often-confusing world of pregnancy and childbirth. I have personally assisted over 24,000 women in giving birth. I have been Chief of Obstetric Anesthesiology for over 21 years at nationally recognized hospitals in New York City and Los Angeles. I have been in charge of over 115,000 deliveries meaning you will receive information to help you be healthy and to have a safe delivery for your newborn baby.
To help you with your pregnancy, I have something for you – one of my Special Reports.
It's my gift to you and could help ensure your health and a safe deliver of your baby, by putting you in the know about things like:
The single biggest risk to infant health.
Irreversible damage and surprisingly, how it can simply be prevented.
The great responsibility shift: Are you prepared?
How to help preserve your health while having a safe delivery.
What you can do to give your baby the best possible start in life.
Just fill in your name and email to have immediate access to this Special Report.
This website and all my material are designed with you in mind: simple, easy to understand, easy to use and full of important, useful information. I will also keep you up-to-date about the latest information you need to know, as well as my future radio shows, new special reports, and the book launch of The Safe Baby System due out soon.
If you have any pregnancy or birthing questions, feel free to email me.
I look forward to helping you Quiet the Fears of Pregnancy and help you have a healthy pregnancy and delivery of your baby.
Thanks for visiting!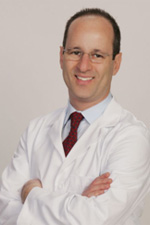 Mark Zakowski, M.D.
America's Safe Baby Delivery Expert